Hi everyone!
Today I am uploading some photos of the finished German 105mm Howitzers from Zvezda.
I decided to go ''Dunkelgelb''! :-)
I now need to buy some Pegasus German Trucks, to make them as the gun tractors. The thing is, that it's rather difficult to find them and that's why the guns are on their own!
Oh, and one last thing: you may have noticed, that the guns are shown without any crew. Besides the artistic touch of not adding any, I must inform you that I have painted the figures, but up until today I haven't received the Army Painter's Magic Dip (I bought it for 23 euro - here in Greece costs around 32 euro) which I ordered almost three weeks ago!
So, enough with the talking!!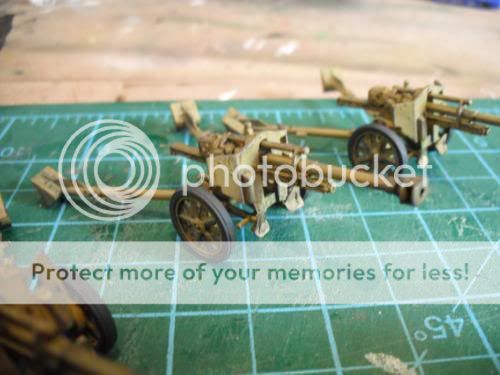 I hope you like them!
Comments are more than welcome!
T.